In love... a meal at the water's edge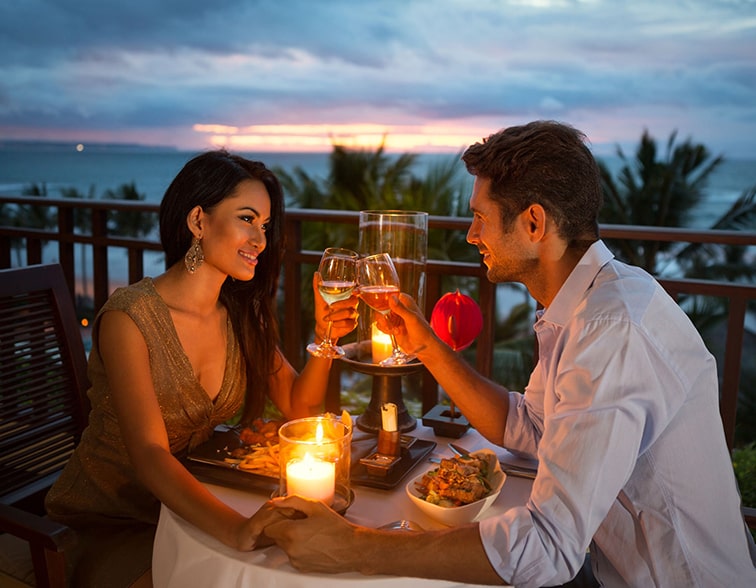 Restaurant on the edge of the Lac du Bourget or the Canal de Savières
For 200 years, all lovers have been longing to discover the Lac du Bourget, which has become one of the most romantic lakes in the world thanks to Alphonse de Lamartine's famous poem, "Le Lac". "O time! Suspend your flight "...
At two (or more...), sail at your own pace before enjoying the renowned gastronomy of the Lake at the table of a restaurant by the water, accessible directly by pontoon.
Before returning gently to the Harbor, in the afternoon or in the Moonlight evening, perhaps you will remember these other verses:
"Love therefore, love therefore! of the fleeting hour,
make haste, enjoy
! Man has no port, time has no shor
e; it sinks, and we pass! »
1 to 5 people
370€
6 to 11 people
520€
Aperitif
From 9€/pers: sausages, local products, assortment of vegetables and dips, drinks included (water, fruit juices & sodas).
Drinks
From 6€/pers: wine, champagne or other alcoholic drinks.
From 4€/pers: fruit juices & soft drinks.
restaurant
Among 15 restaurants truly "feet in the water" with boat access to the pontoon around the Lac du Bourget and the Canal de Savières, we will be able to reserve the table and the menu according to your desires to discover the gastronomy of the lake. Return by boat at night for an unforgettable souvenir. The moonlight return will seduce you.
Hotel or guest room
If you want to extend your cruise, we have carefully selected for you a dozen accommodations by the water, in hotels or guest rooms, with the possibility of course to bring you back the next day by taxi to your starting point or enjoy, if the heart tells you, of a second day by boat dedicated to relaxation, bathing and discovering the heritage.
Additional hour : +100 € (1 to 5 people) or +150€ (6 to 11 people)

Price includes boat and skipper - Gasoline not included (price based on Petit Port gas station)